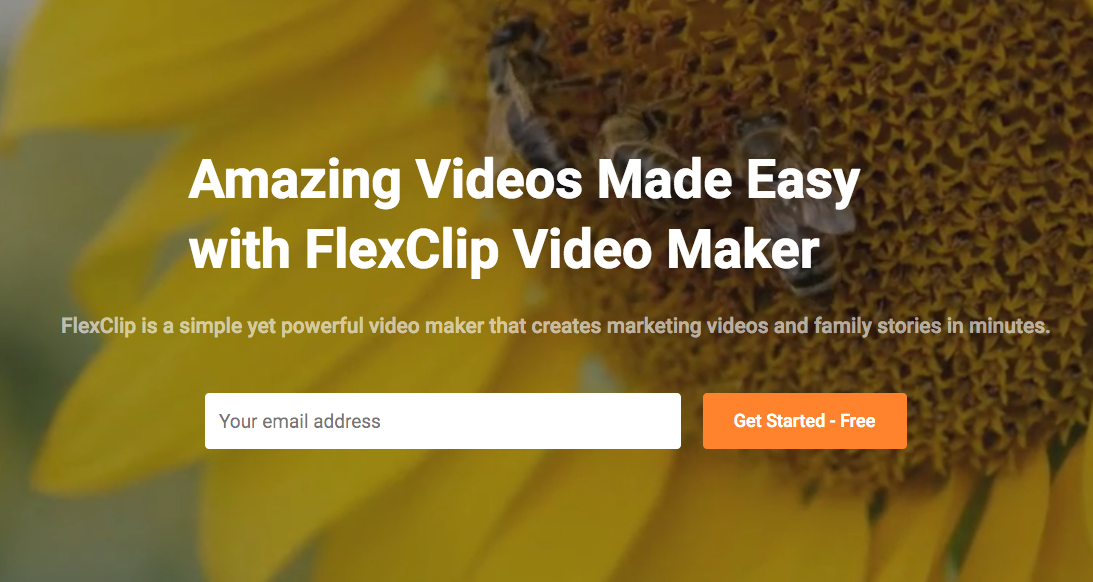 These days, most people need to create videos, even if editing and creating videos is not within their competence. If you want to create a more professional video with beautiful graphics and special effects, then use FlexClip. It is the easiest online video editing service available today. You can easily create videos with photos and music, and you can combine any videos as well.

To get started with FlexClip, you don't need to download or install any software. Just create an account and log in to the site. Once you log in, you can add videos, audio, photos, and everything you need.

With a large library of ready-made templates, images, animations, and effects that you can edit, you'll be able to create lots of creative videos. In this article, I will review how to edit online video using all the functionality and features of FlexClip without the need for any software.
How to Create Online Video on FlexClip?
Step 1: Upload photos and videos
At the bottom of the Storyboard, you'll find the + icon. Click this button to upload the video or image files you want to use. You can also choose a template directly from among the many professional video templates suitable for creating a commercial video or personal video story.
Step 2: Customize your video by selecting the music track, text and other effects
After you add the files, you can start editing the video where you'll find all the necessary tools for successful video editing.
● Text: FlexClip offers a distinct set of animated texts that are available in different colors and options such as Font, Color, Bold, Italic, Text Alignment, and Transparency.
● Music: Upload any song or audio file directly from your computer. You can also use sound effects from different categories and record audio directly on the video if you want to add your voice to the video.
● Ratio: FlexClip provides the ability to choose the aspect ratio, such as the 16: 9 aspect ratio, the square format (1: 1), the vertical format (4: 5), and (16: 9).
● Trim: The video can be trimmed easily.
● Rotate: Turn the video 90 degrees clockwise and counterclockwise.
● Zoom: You can also zoom in on the video.
● Duration: By default, items appear automatically based on the length of text or items, but you can set the time when items appear in the video as you want.
● Other effects: It's also possible to add animations and your own logo.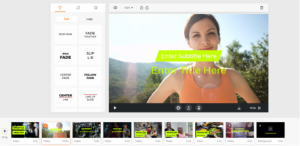 Step 3: Preview and download the video
On the right side of the homepage is the video preview feature, where you can preview the final result of the video. In preview mode, the image quality will be much weaker than the final video, and the preview mode is used to check the placement of elements and font settings for text and more. You can then click the orange "Export Video" button to download the video to your computer in MP4 format. Then upload it to YouTube, Vimeo, or Facebook.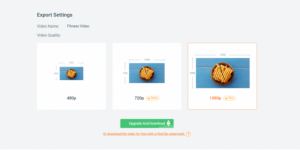 Conclusion
After experimenting with FlexClip for a while, it's an easy service to create beautiful videos in a short time with the ability to add music, text, and photos to it. If you need to cut video, delete unnecessary parts, or even create a professional clip with modern graphics and effects, you can try FlexClip and design all videos for free.