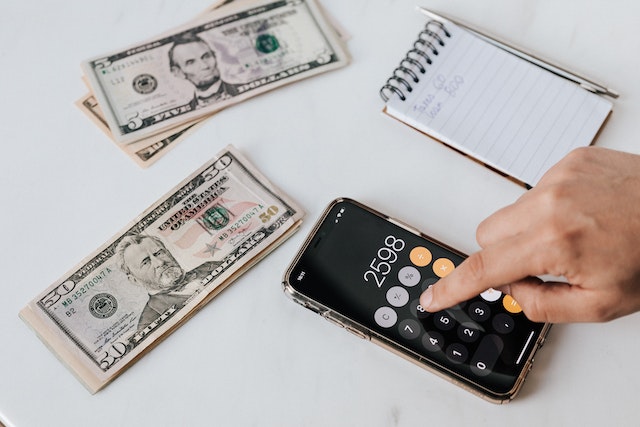 Running a successful business requires more than just a great product or service. You also need to have your finances in order. This means you need to be able to track all of your expenses, income, and investments. It's easy to feel overwhelmed by the thought of managing business finances, but with some simple tips and tricks, you can ensure that your business is running smoothly. In this blog post, we're going to run through exactly what you need to do to keep your business finances organized.
Create A Budget & Stick To It
It may seem obvious, but having a budget is one of the most important parts of keeping your business finances in check. Having an accurate budget will allow you to identify where you can save money and where you need to invest more money in order to increase profits. Once you have created a budget, it's important that you stick to it as closely as possible. This will help keep you on track with your financial goals and objectives.
Set Up Financial Accounts & Track Spending
Setting up separate bank accounts for each type of financial activity is essential for tracking spending and ensuring that no expense goes unnoticed or unaccounted for. For instance, setting up one account for operational expenses, another account for payroll expenses, and yet another account for taxes will make it easier to keep track of all expenditures without getting lost in the details. Additionally, this will make tax filing much simpler since all of the information will be compiled in one place rather than scattered across multiple accounts or documents.
Utilize Accounting Software & Automate Payments
One way to ensure that your business finances remain organized is to utilize accounting software such as QuickBooks or Xero. These programs are designed specifically to help businesses manage their finances with ease and accuracy. They allow you to easily track income and expenses, create invoices and estimates, generate reports about your financial health, automate payments and much more.
Hire a Great Accountant
Finally, every business needs to invest in an accountant like Xperion, because they can unlock opportunities through their expertise. The power of a great accountant is enormous, as they will be able to keep accurate records, make clear projections of business performance and advise on the best approaches to seize with tax liability. Even if your organization is a small business, hiring an accountant to bookkeep is one of the most important investments you can make — and it's an expense that will pay off in the long run. Not only do accountants save time by providing automated tracking and reporting, but they also have the experience and skills required for optimizing financial operations.
Making Your Business Finances Work for You
Managing your business finances can be an intimidating task but it doesn't have to be! With these tips for staying organized with your financial records—creating a budget, setting up financial accounts, utilizing accounting software, and hiring an accountant—you can rest assured knowing that all aspects of your business are running smoothly! With some careful planning and consistency, it's possible to stay on top of financial matters while still having enough time left over for other tasks related to growing your business.